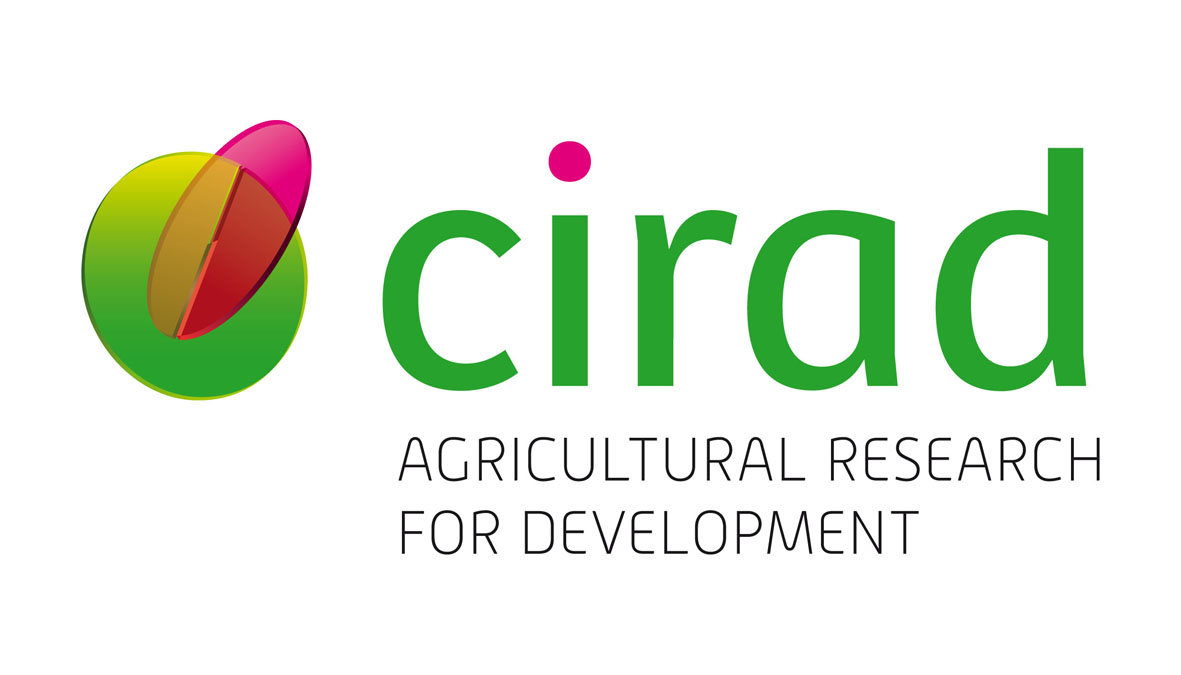 CIRAD is the French agricultural research and international cooperation organization working for the sustainable development of tropical and Mediterranean régions.
With those countries, it works to generate new knowledge, support agricultural development, and contribute to the debate on the main global issues concerning agriculture, food and rural territories.
CIRAD has a global network of research and training platforms in partnership and regional offices, through which it works hand in hand with more than 100 countries.
It has a staff of 1650, including 800 researchers. It has an annual budget of 200 million euros.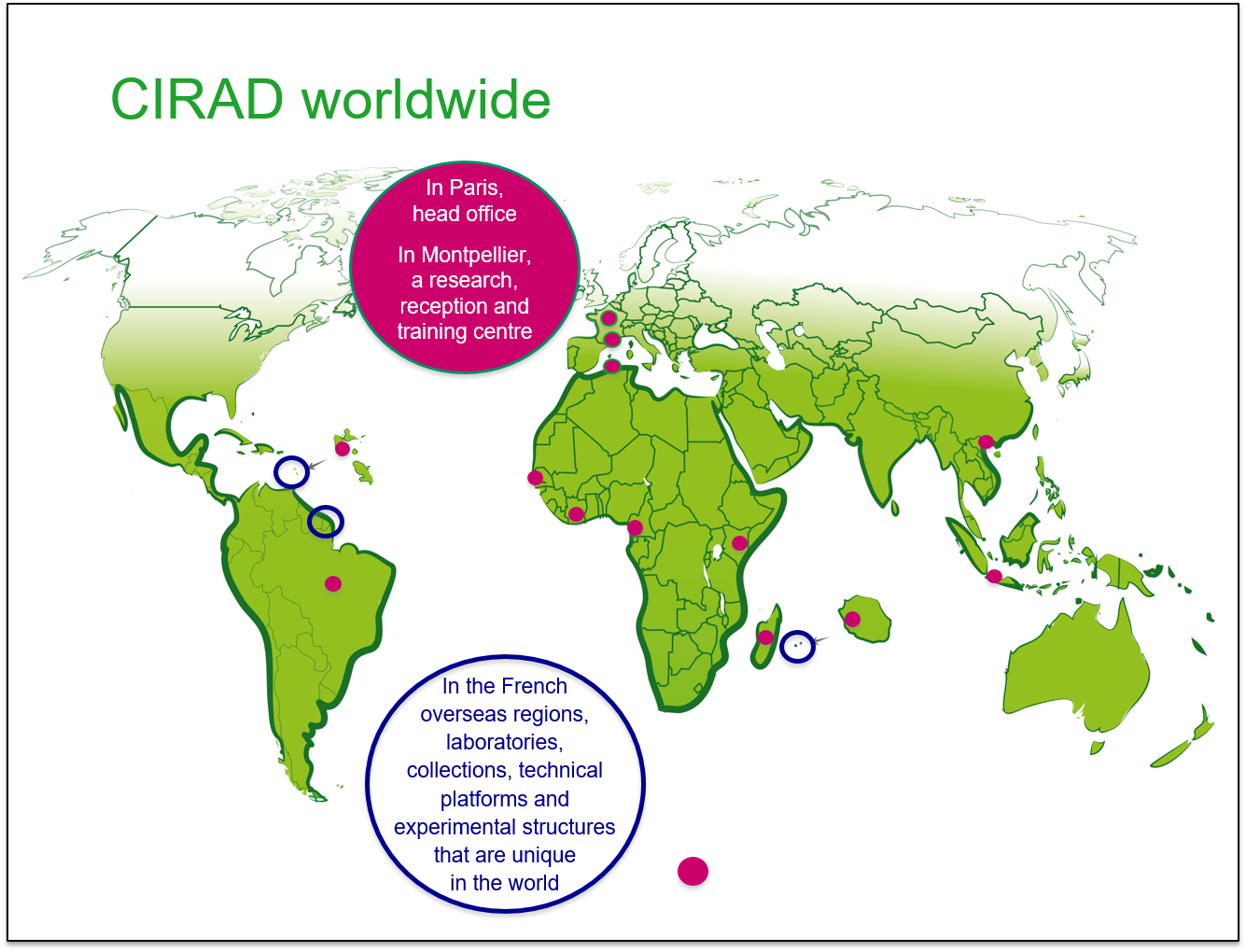 © Cette page est publiée sous la responsabilité exclusive de
Raphaël Marichal
.
La responsabilité du Cirad ne peut en aucun cas être engagée.
Page affichée 25000 fois. Dernière visite le 2022-09-29 22:38:22
Dernière modification de cette page le 2018-08-22 13:05:29