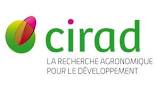 Current Position
Senior Research Fellow, CIRAD (Department Environment and Societies), UMR G-EAU (Joint Research Unit "Water Management, Actors and Uses"), University of Montpellier (MUSE), France
Habilitation à Diriger des Recherches (HDR) en science politique, Sciences Po Bordeaux, 2021, "L'expertise en action: usages et effets des savoirs outillés dans la fabrique des politiques de l'eau" (garant: Prof. Antoine Roger)
Extraordinary lecturer, Faculty of Natural and Agricultural Sciences, University of Pretoria, South Africa, 2020-


seconded to GovInn-Centre for the Study of Governance Innovation, University of Pretoria (2013-2019) and CEEPA-Centre for Environmental Economics and Policy in Africa, University of Pretoria (2010-2019)
Education Background
Magalie is trained in Political Science with a MSocSci from the University of Paris 1 Panthéon-Sorbonne (DEA sociologie politique, 2001) and a PhD from both SciencesPo Paris, France (PhD Political Science, 2007) and the Radboud Universiteit-Nijmegen, The Netherlands (PhD Management Science, 2007). Her doctoral thesis adopted a public policy instrumentation approach to study public programmes dealing with non-point source pollution coming from agriculture: "Politiques de reconquête de la qualité de l'eau face aux pollutions agricoles : changement et stabilité dans les arrangements institutionnels en Côtes-d'Armor et dans le Noord-Brabant" (Silver Medal Award, Académie d'Agriculture de France, 2009; qualifiée au CNU, section 04 et section 19). In the past, she has been Visiting Researcher in the Department of Community and Environmental Sociology, University of Wisconsin-Madison (2005-2006) and Visiting Scholar in Elinor Ostrom's seminar on Political theory and Policy Analysis, University of Indiana-Bloomington (Fall semester 2006). Before joining CIRAD in 2009, Magalie completed a Post-Doc at the French Centre for Scientific Research (CNRS). Based at the Centre Alexandre Koyré-Paris, she worked on the socio-technical construction of indicators to assess the ecological status of water bodies within the European Water Framework Directive.
Scientific Interests
Public Policy Analysis of Water and Land issues in Southern Africa and Europe
Water Politics and Governance
Sociology of the State and Public Administration
Social Studies of Science and Expertise
Political Ecology
Science politique environnementale
Santé-Environnement
Research Projects
PECAPLO (Prioriser l'enjeu climatique dans l'action climatique locale: une comparaison inter-régionale de l'appropriation des PCAET), projet ADEME (coord. Andy Smith & Sylvain Barone), 2022-2024.
Coordinatrice, GOETHE "Gouverner l'enrichissement des eaux dans les lagunes des petits bassins côtiers méditerranéens: le cas de l'étang de Thau, de l'Or et Palavasiens ", Montpellier Université d'Excellence (MUSE funding), 2020-2022.
TYPOCLIM (Typology and assessment of policy instruments to promote agricultural adaptation to climate change : South Africa, Senegal, France, Spain, California, Colombia), Montpellier Université d'Excellence (MUSE funding), 2018-2022

.
Principal Investigator

, AFGROLAND research project ("African Food, Agriculture, Land and Natural Resource Dynamics, in the context of global agro-food-energy system changes"), Belmont Forum Call for Research Project, FSLUC –Food Security and Land Use Change 2014-, ANR (Agence Nationale de la Recherche), 2014-2018
Inclusive Development Models

, South African Treasury/Flemish International Cooperation Agency (FICA), 2013-2015

European Union 7th Research Framework Program: Afromaison: Africa at Meso-Scale- adaptive and integrated tools and strategies of natural resources management (South Africa; Mali; Uganda; Tunisia; Ethiopia), 2010-2014

Challenge Programme Water and Food- Limpopo

: Water Governance in the Limpopo Basin (South Africa; Mozambique; Zimbabwe; Botswana), 2010-2014

Water Research Commission-World Bank project: Water Governance Decentralization in Africa: a framework for reform process and performance analysis (South Africa; Zimbabwe; Mozambique), 2010-2013
PhD Supervision (past & present)
Nicolas

Verhaeghe, «

Injustices sociales et environnementales dans le bassin de l'Incomati » [Social and environmental injustice in the Incomati river basin, South Africa]

,

Université Paris Nanterre, avec Prof David Blanchon, 2017-present
Fortunate Prudence Makhubu

(2017-present), « The governance of sustainable drinking water delivery in Limpopo, South Africa », with Prof Willem Ferguson, Centre for environmental studies, University Pretoria
Mélanie Pommerieux, « Les effets de dispositifs participatifs sur l'action publique. Le cas des Environmental Management Framework et des Coastal Management Plans en Afrique du Sud», Dec. 2013-Aug 2017, Université de Montpellier, (avec E. Fouilleux)
Professional Membership and Responsibilities

International Political Science Association (IPSA, RC 11 Science and Politics); Association Française de Science Politique (AFSP); European Sociological Association (ESA, RN 12 Environment and Society); Member of POLLEN (Political Ecology Network);
ex co-leader (with Ward Anseeuw) of the DP PP&G (Dispositif de Recherche et d'enseignement en partenariat -Public Policy & Governance in Southern Africa), 2010-2015; member of CAP (Controversy and Public Policy) and OGEA (Outils et Gouvernance de l'Eau et de l'Assainissement) teams within UMR G-EAU
Contact and Postal Address
CIRAD, TA C90/15, 73 JF Breton, 34398 Montpellier cedex 5, FRANCE
Phone :+ 33 (0)4 67 04 63 36
Email : magalie.bourblanc[at]cirad.fr
© Cette page est publiée sous la responsabilité exclusive de
Magalie Bourblanc
.
La responsabilité du Cirad ne peut en aucun cas être engagée.
Page affichée 72676 fois. Dernière visite le 2022-06-25 03:18:25
Dernière modification de cette page le 2022-05-15 18:56:55