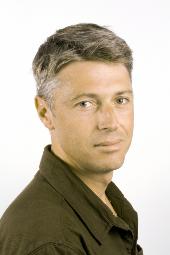 Research interests

The advantages of using organic waste in cultivated soils, i.e. agricultural recycling, should be assessed together with the potential environmental and toxicological impacts due to the presence of potentially toxic elements such as trace elements. My research is focused on trace elements speciation in organic wastes, as well as the dynamics and bioavailability of trace elements following soil organic wastes application.
Professional address

CIRAD - UPR Recyclage et Risque CEREGE, Europôle Méditerranéen de l'Arbois,BP 80 13545 Aix-en-Provence Cedex 4
Phone :

+33 4 42 97 17 75

Fax : +33 4 42 97 15 59
Mail : doelsch@cirad.fr
Press releases
Agricultural recycling of waste: what are the risks for market garden crops? 02/2014. Research results.
Recyclage agricole des déchets agricoles dans les sols tropicaux, impact sur les transferts d'ETM. 2011. Doelsch E. In: La lettre du Gis Sol, n°23 Juin.
Evidence of double-walled Al-Ge imogolite-like nanotubes. A cryo-TEM, AFM and SAXS investigation. 2010. Maillet et al. pp 29-30. In ESRF Highlights 2010, 144 p.
Imogolites: natural nanoparticles that sequester nickel. 2010. Doelsch E. pp. 66-67. In : Le Cirad en 2009, 80 p.
Rhizospher : a suitable scale for assessing the phytoavailability of trace elements ? 2010. Bravin M.N., Doelsch E., Hinsinger P. pp. 22. In : Agronomie Plantes cultivées et systèmes de culture - Les Dossiers d'Agropolis International 12, 68 p.
Nanotubes dépolluants. Doelsch E. 2010. pp. 13. In : La Nature comme modèle, pour une intensification écologique de l'agriculture, CIRAD, 15p.
Sewage sludges, trace metal elments and sugar cane. Doelsch E., Bourgeon G. 2009. In : Le sol, épiderme vivant de la Terre - Les Dossiers d'Agropolis International 8.
Scientific editor
© Cette page est publiée sous la responsabilité exclusive de
Emmanuel Doelsch
.
La responsabilité du Cirad ne peut en aucun cas être engagée.
Page affichée 145416 fois. Dernière visite le 2022-06-25 03:10:20
Dernière modification de cette page le 2015-03-23 22:40:12